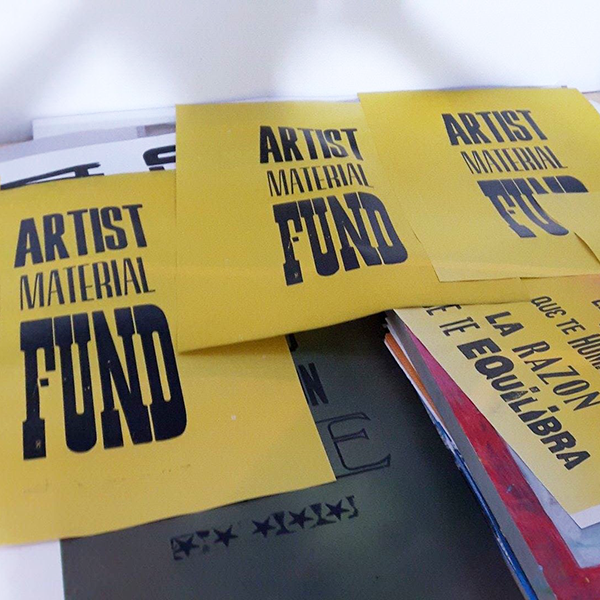 UPCOMING:
Evergreen Brickworks
550 Bayview Ave, Toronto, ON
• Saturday May 14 & Sunday May 15,
  8:00 am – 4:00 pm
• Saturday May 28 & Sunday May 29,
  8:00 am – 4:00 pm
AMF *FOR KIDS*
Imagine in the Park Children's Art Festival
Gage Park, near the bandshell
1000 Main St. E, Hamilton ON
June 4, 2022, 10:30 am – 5:00 pm
THE ARTIST MATERIAL FUND
The Artist Material Fund (AMF) is a service designed to relocate material and diminish waste produced in the art industry. The program takes under-used materials from galleries, museums, and cultural organizations in the Greater Toronto and Hamilton area and makes them available to the public for free.
AMF has been running as an ad hoc trash collection service for over eight years to support and promote the sharing of recycled material. It strives to create a viable alternative in preventing ecological irresponsibility and fiscal precarity prevalent in the arts sector.
The rules are simple: First-come-first-serve. There is no limit to what you can take. Take only what you need.