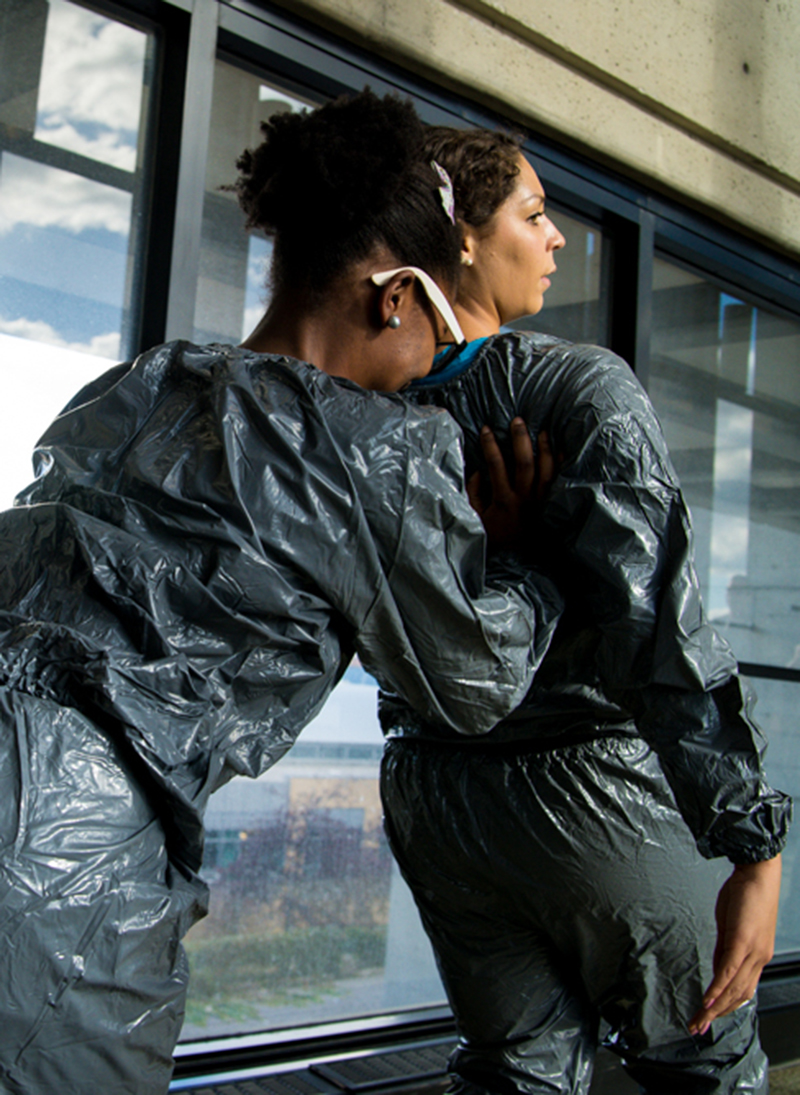 LABOUR INTENSIVE
Art Gallery of York University
Toronto, Ontario
October 1 – October 10, 2014
AGYU kicked off the Creative Campaigning: Performance as Resistance series with Los Angeles-based artist Cassils. In collaboration with a diverse range of York student advocacy groups and associations, the action Labour Intensive worked to further articulate their vision and needs on campus. Working towards a large performative piece, student leaders learned how to collectively identify issues and understand how art can play a central role in public awareness strategies. It strove to activate participation campus-wide on sociopolitical issues, educational concerns, and the promotion of equality.
No Pain No Gain. We understand that activists are pushed to the limits for their cause everyday. Being an advocate is an exhausting and difficult job. Labour Intensive focused on making that physical and emotional labour visible through a participatory performance piece highlighting the efforts that are expended in pursuit of social justice. Students maneuvered around campus, connecting the direct engagement of social action with that of corporeal action. The physical traces of the actual labour were captured at the end of their run as they used their sweaty bodies to mark printing plates. Department of Visual Art and Art History printmaking students subsequently transformed the imprint into a poster highlighting the individual organizations' causes. Labour Intensive illustrates that exertion is both an effort of the body and the energy of an idea, by asserting the body as both instrument and image.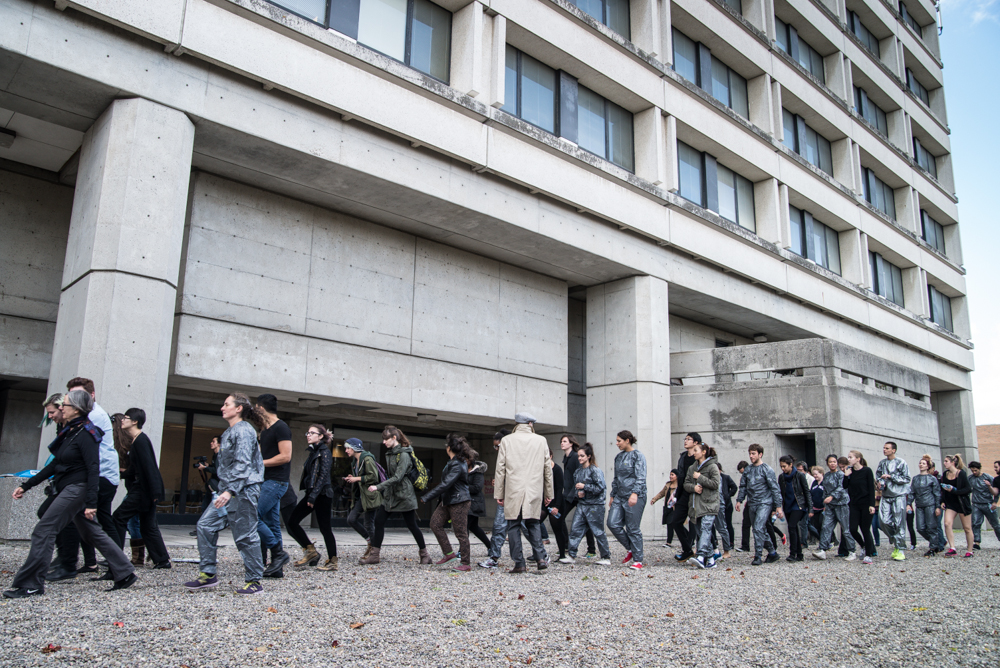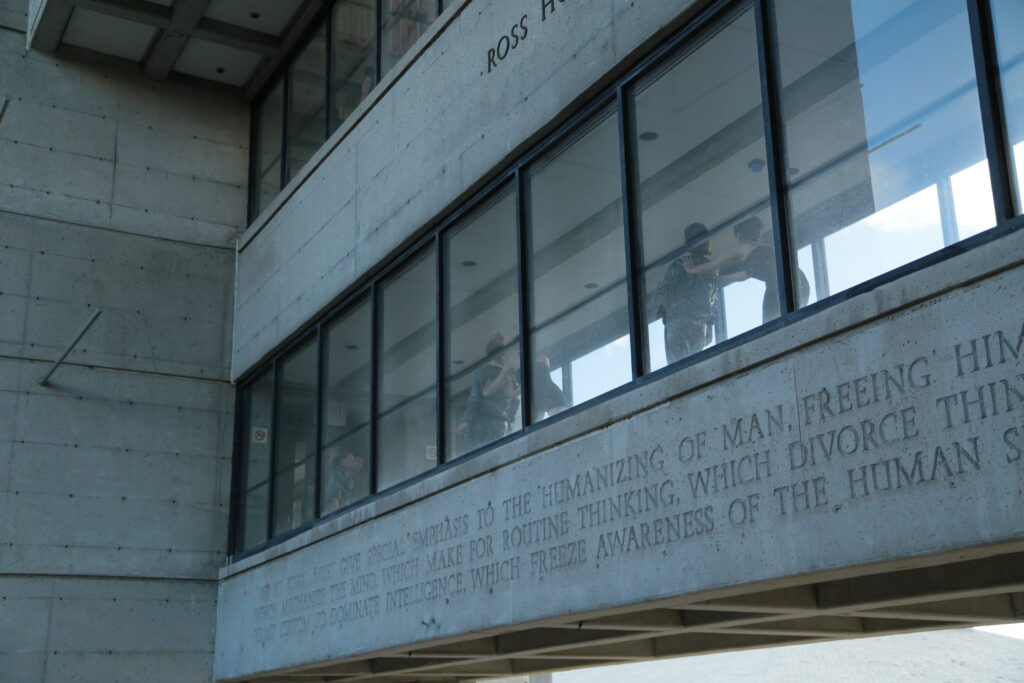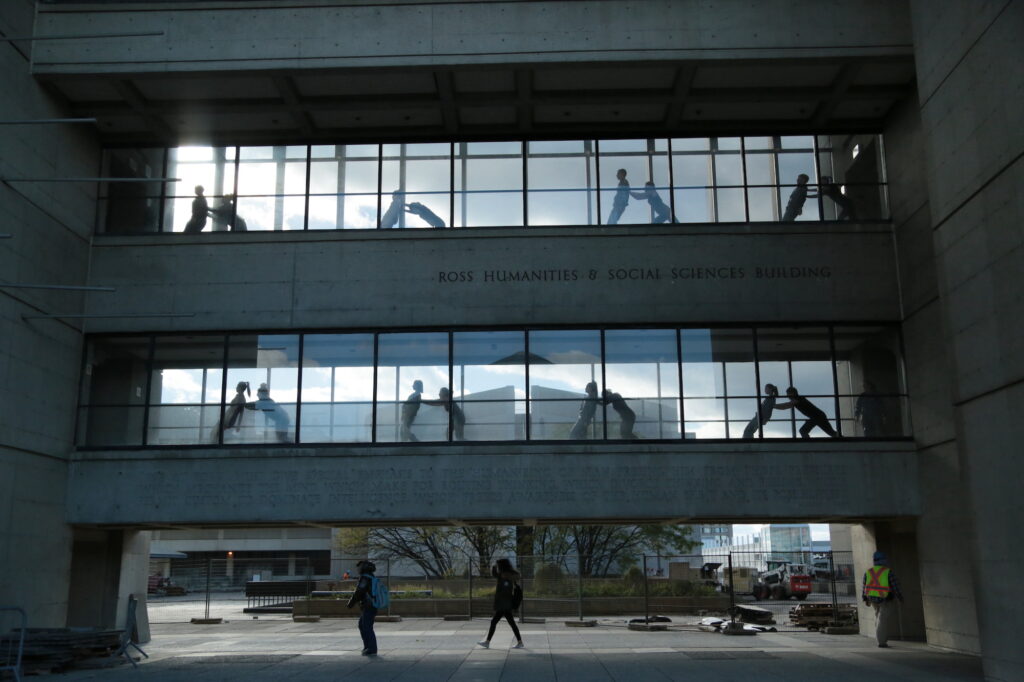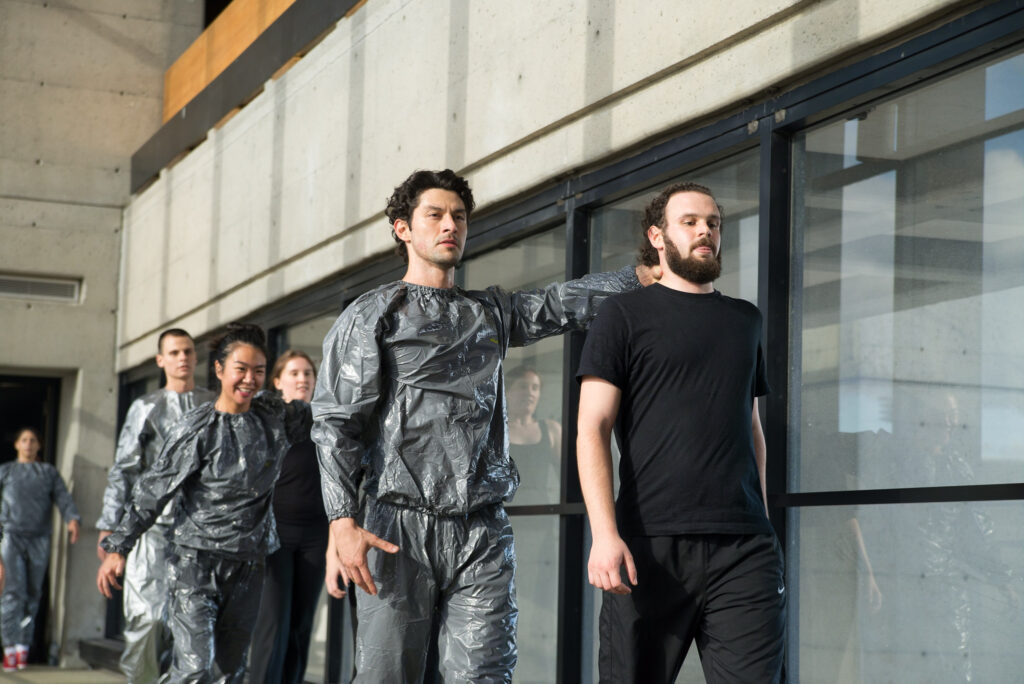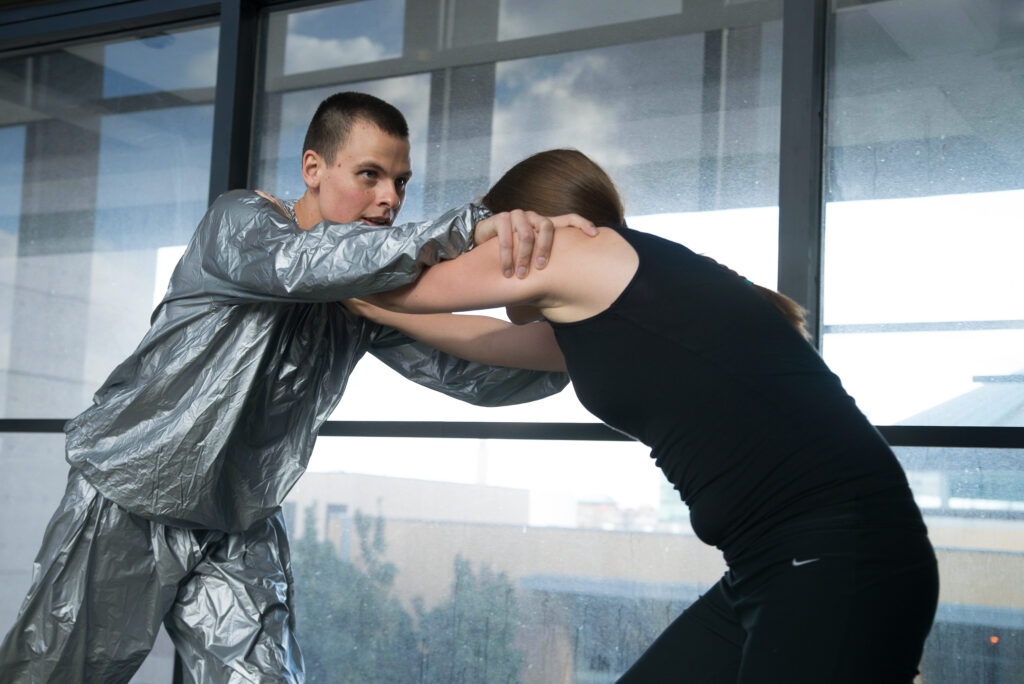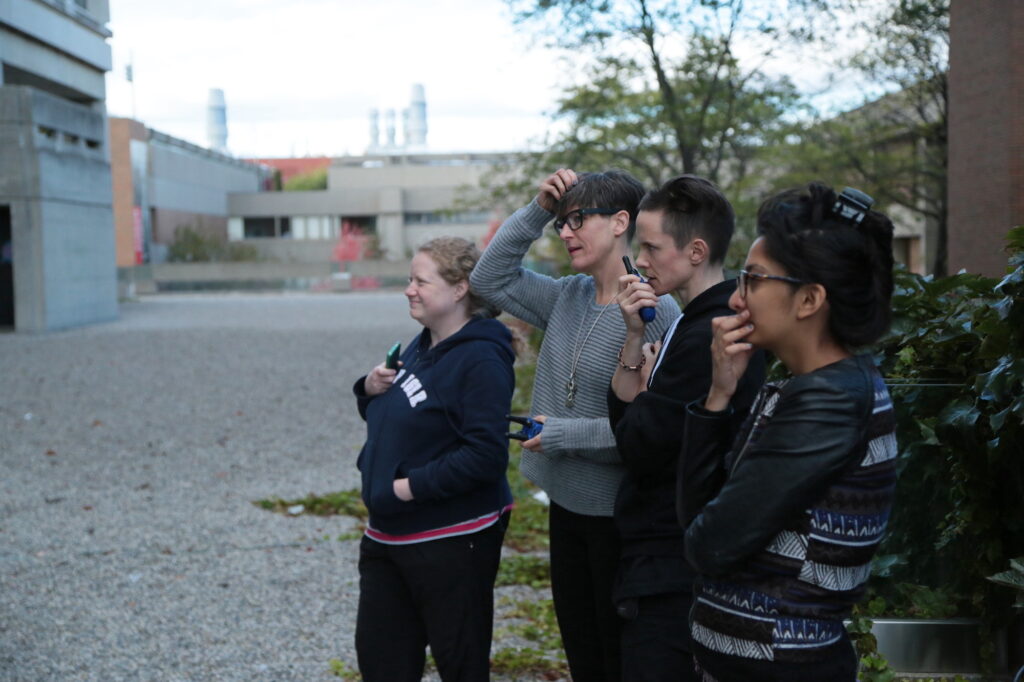 Working alongside the Department of Visual Art and Art History, York Federation of Students (YFS), Creative Art Student Association (CASA), Trans, Bi, Lesbian and Gay Allies at York (TBLGAY), and the Fundamentals of Social Work, this campaign focused action-research as a means of production through developing a process of negotiation and collaboration.
Creative Campaigning was curated by AGYU Assistant Curator Suzanne Carte and generously supported by the Artists and Community Collaboration Program through the Canada Council for the Arts.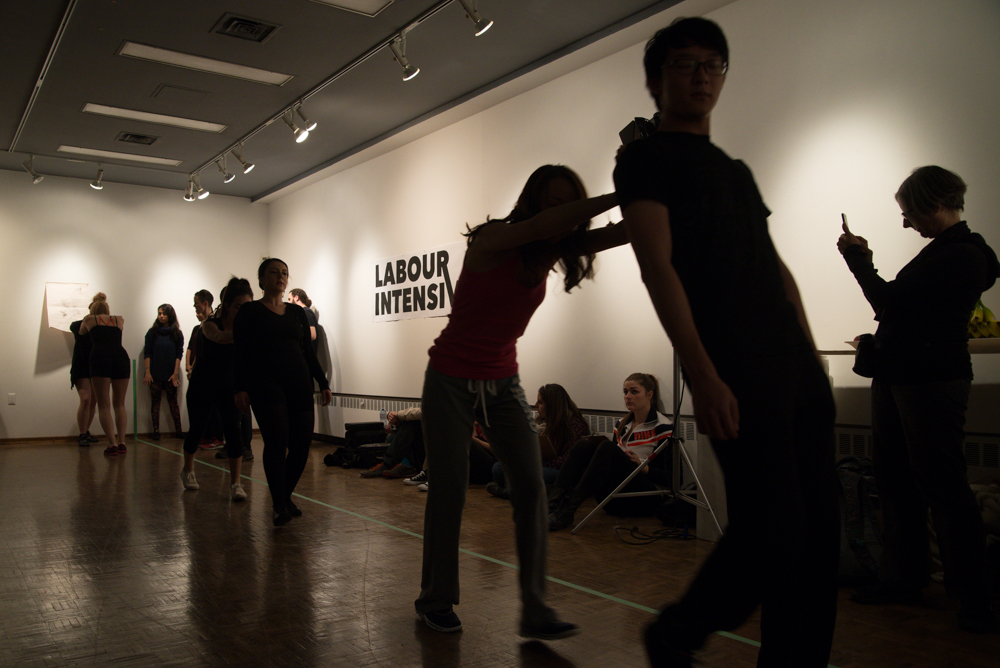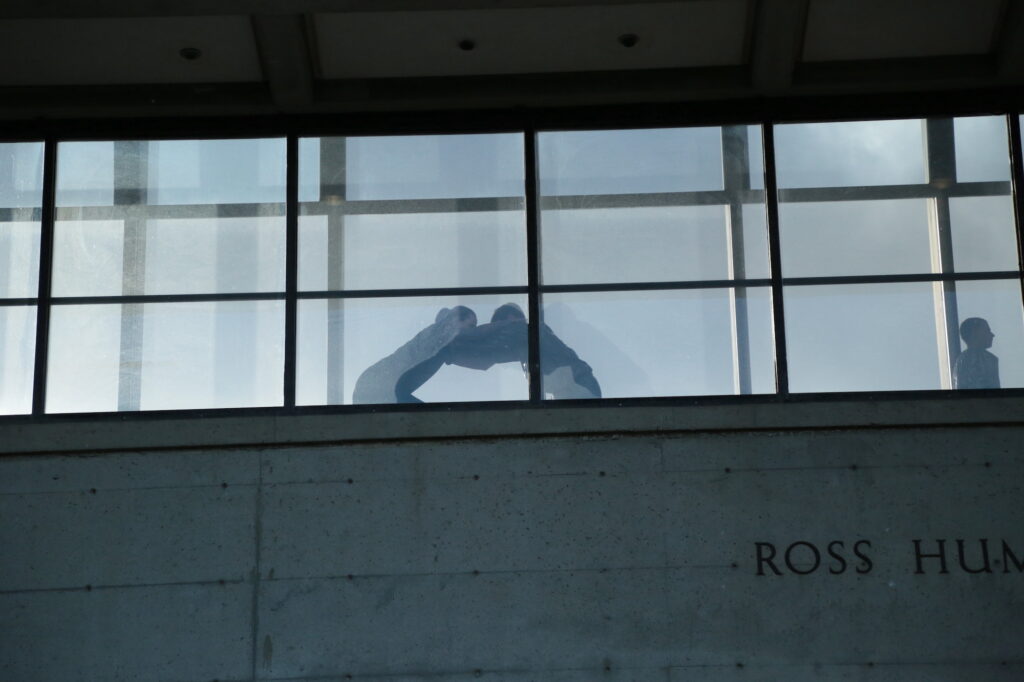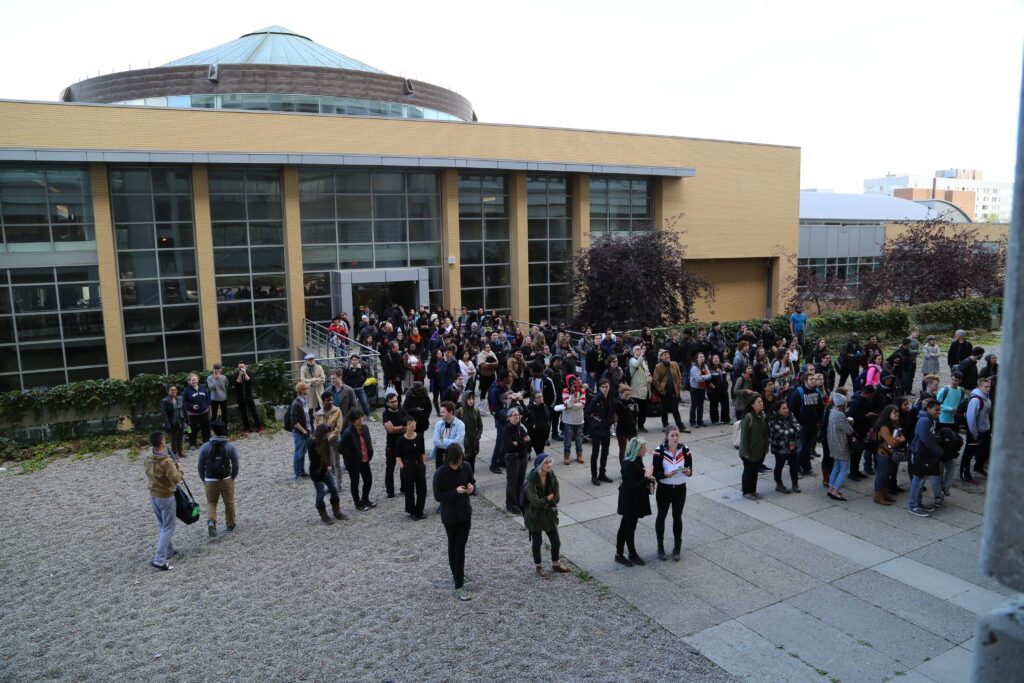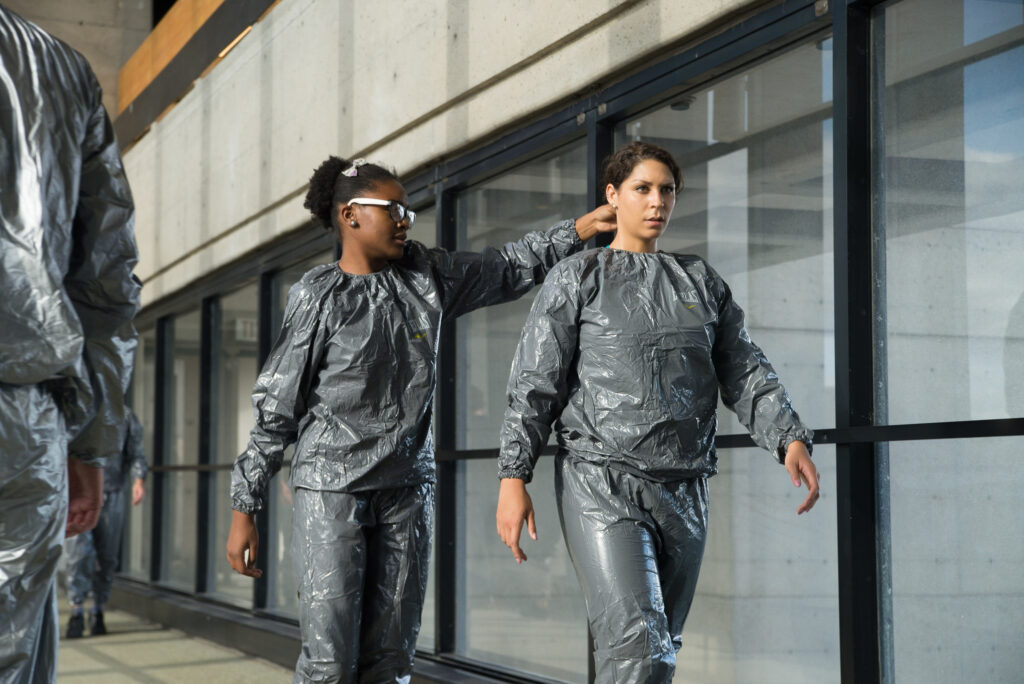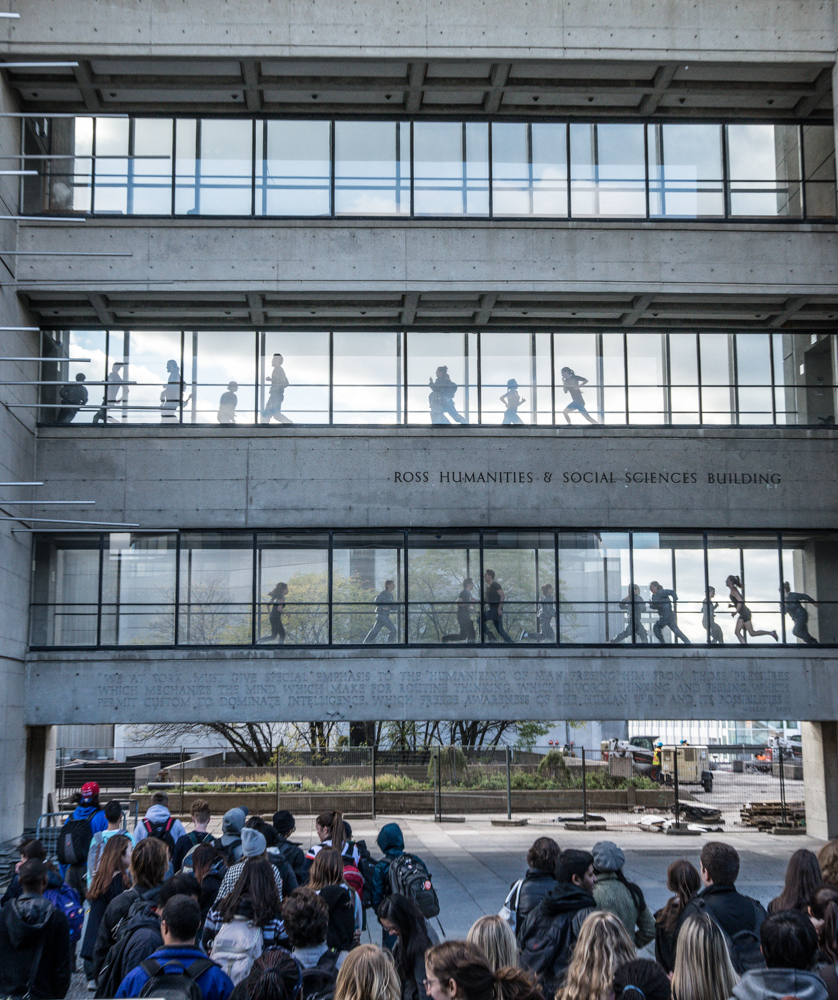 Labour Intensive (short documentary)