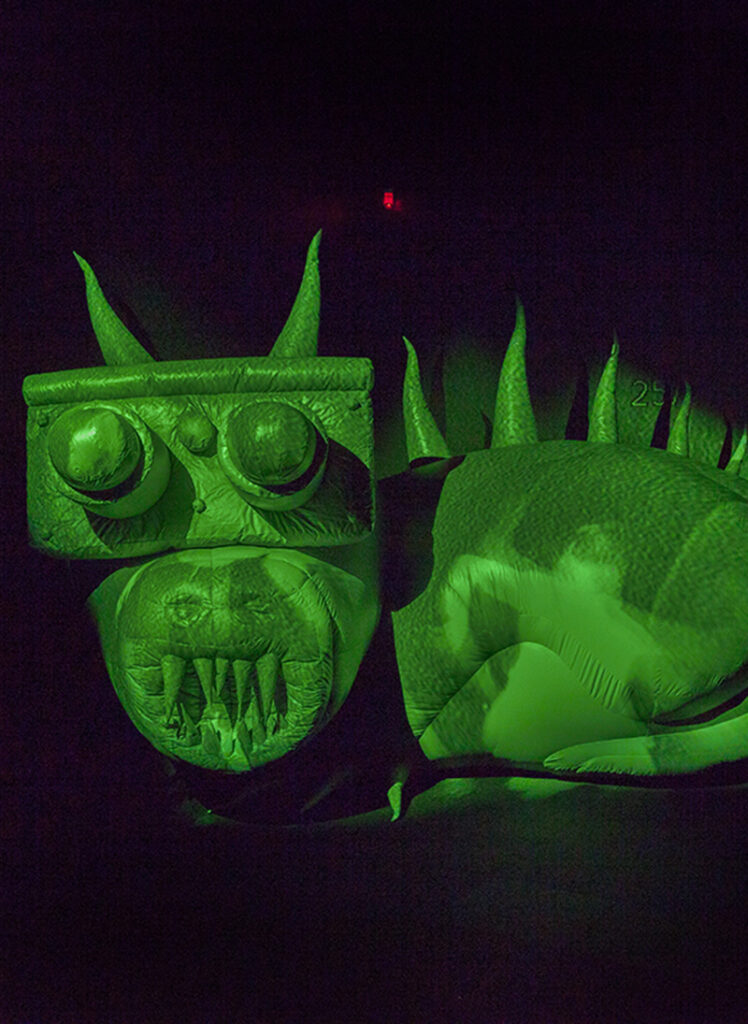 POSTCOMMODITY
Art Gallery of York University
Toronto, Ontario
January 11 – March 18, 2018
The USA-based collective Postcommodity (Raven Chacon, Cristóbal Martínez, and Kade L. Twist) is known for large-scale, performative, and installation-based works that hyper-perform national limits. These works visually exaggerate borders and systems of control in order to emphasize their real and psychological presence. The two recent works exhibited at AGYU focus on border construction and contestation, permutation and movement and engage in discourses on redistribution, reconciliation, equity, and sovereignty as they pertain to the borders that extend from Mexico to the United States and to Canada.
A 360-degree continuum projected in a specially constructed enclosure, the immersive video installation A Very Long Line depicts the fence dividing the city of Douglas, Arizona, USA, and the town of Agua Prieta, Sonora, Mexico – an imposed borderline that also cleaves traditional Indigenous territories. The work acknowledges this disruption but also honours the Diaspora of trans-border families intertwined in the North American immigration system.
Whereas A Very Long Line depicts the full run of the physical barrier, the second work here, Coyotaje, focuses on the micro politics of the divide, and in so doing examines the relationship between US Federal patrols on one side and migrants on the other and reveals how one entraps and the other evades. Taking its title from the coyotaje – a person employed to smuggle migrant labourers across the border – the work accentuates the number of intricate, deceptive positions at play in borderland security. Deploying illusions and tactical maneuvers employed by Homeland Security, Coyotaje takes viewers on an auditory, ambulatory journey that culminates in the confrontation with the legendary Chupacabra. A dog-like creature, the Chupacabra is a folkloric creature said to be the destroyer of livestock – draining animals of their blood and haunting the imagination of many. US Border agents instill fear by feeding off of the myth of this predator; in the dark southwestern desert landscape, the greenish glow of night vision goggles resemble the ghoulish glare of the beast.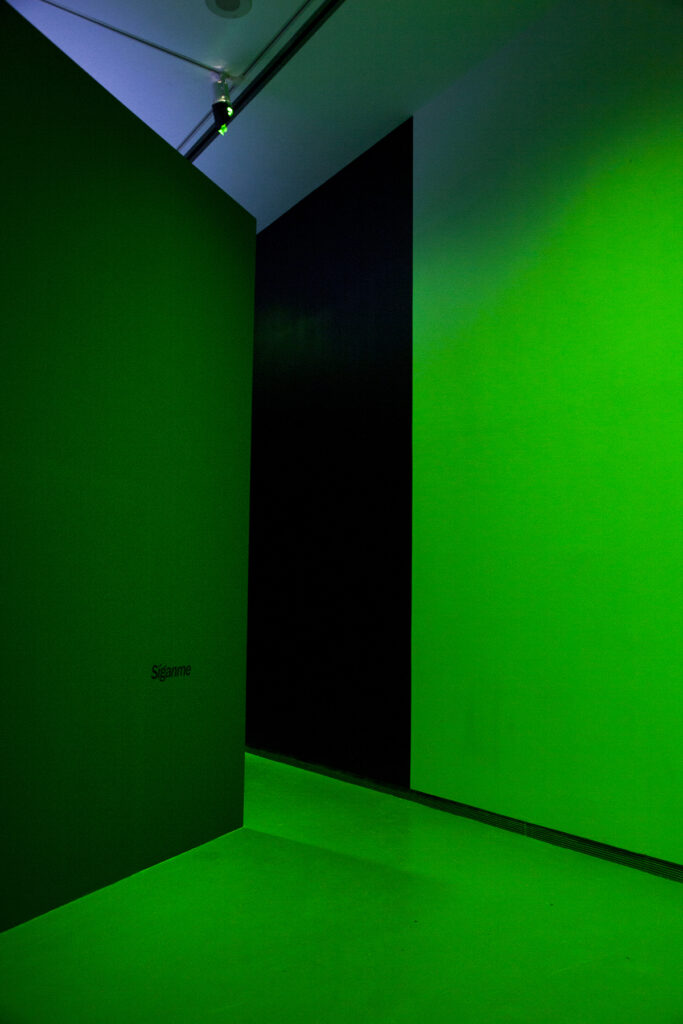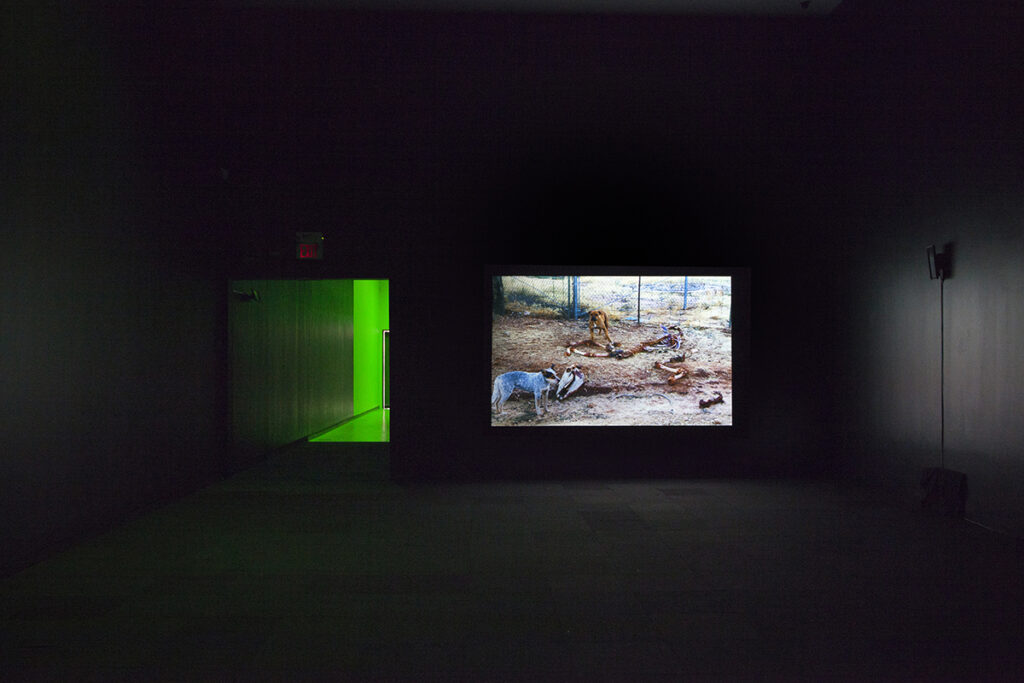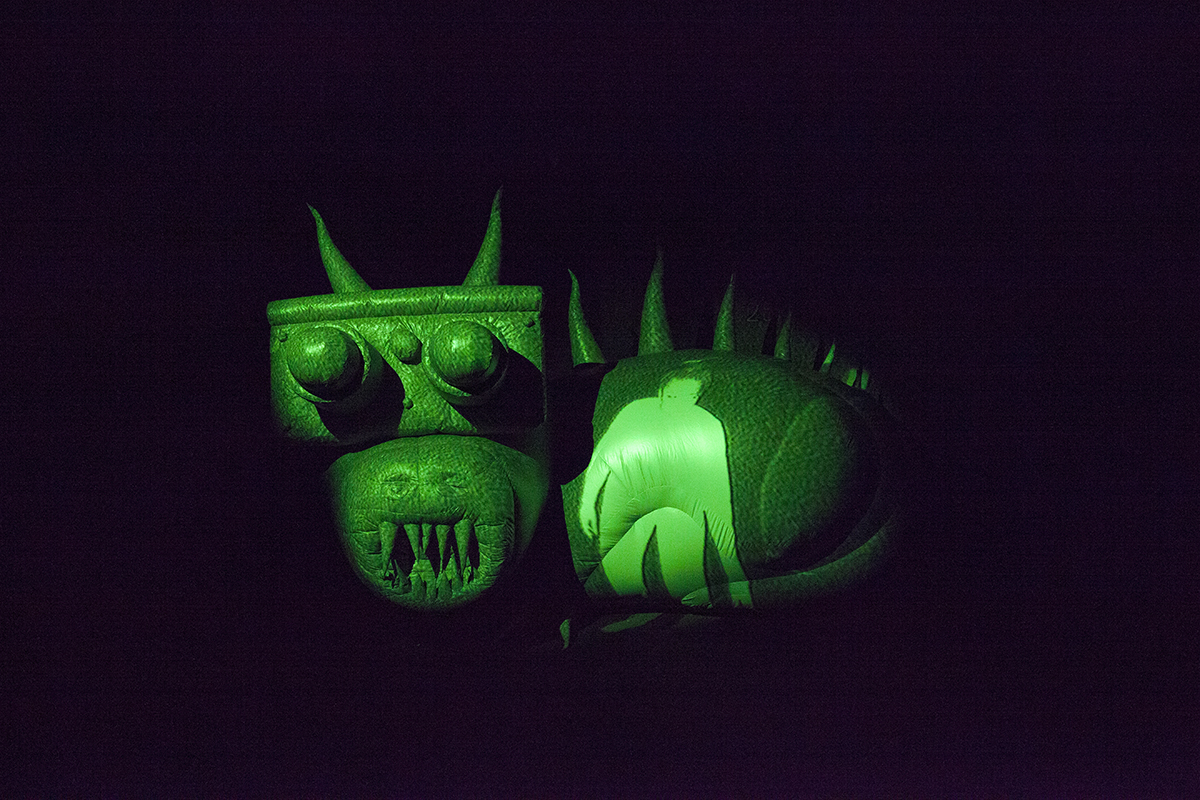 The two exhibited works are united in the gallery by a third, a new audio exploration that mimics sonic tactics utilized by the US Border agents to lure people through the landscape. Postcommodity's sound installation leads us through the gallery spaces with voices that punctuate the darkness and beckon us to continue forward.
An interdisciplinary collective founded in 2007, Postcommodity is comprised of Raven Chacon, Cristóbal Martínez, and Kade L. Twist. They are recipients of grants from the Joan Mitchell Foundation (2010), Creative Capital (2012), Art Matters (2013), Native Arts and Cultures Foundation (2014), Mid Atlantic Arts Foundation (2017), and most recently The Ford Foundation¹s Art of Change Fellowship (2017). The collective has exhibited nationally and internationally, including: Contour the 5th Biennial of the Moving Image in Mechelen, Belgium; Nuit Blanche, Toronto; 18th Biennale of Sydney; Scottsdale Museum of Contemporary Art, Scottsdale, Arizona; 2017 Whitney Biennial, New York; Art in General, New York; documenta14, Athens and Kassel.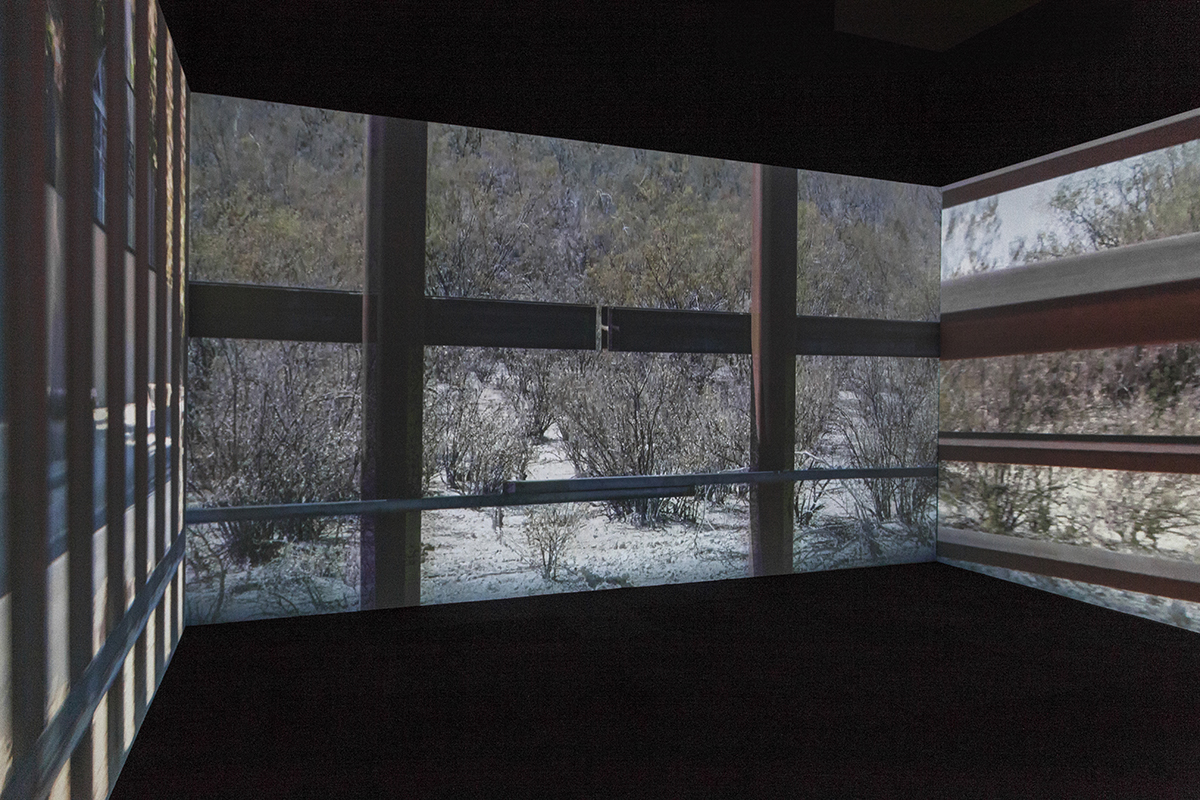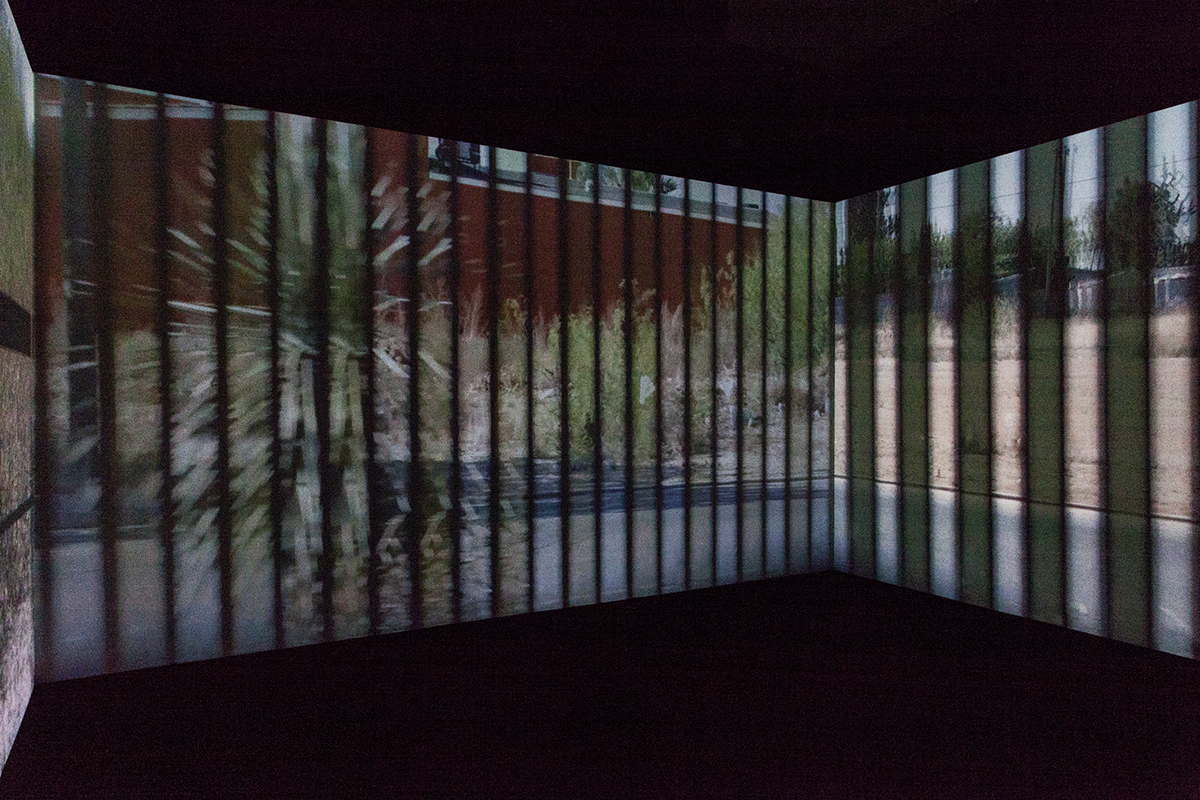 A Very Long Line, 2016 (excerpt)