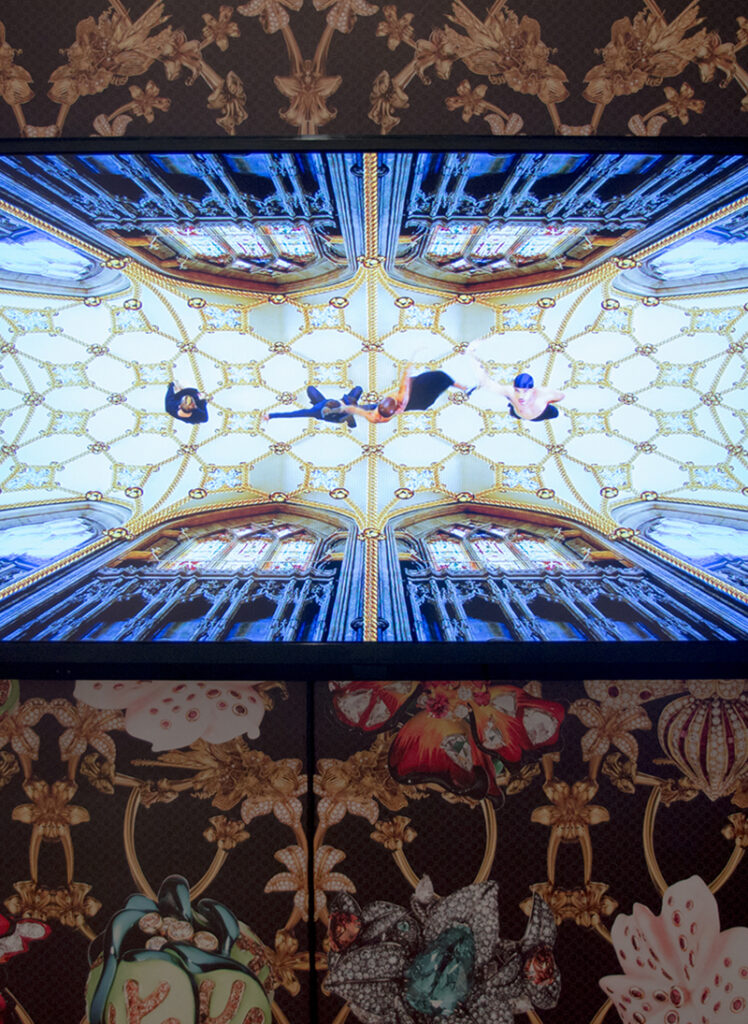 SILENCE PLEASE, THE SHOW IS ABOUT TO BEGIN
Art Gallery of York University
Toronto, Ontario
April 8 – June 14, 2015
Rashaad Newsome's first Canadian exhibition, Silence Please, the Show is About to Begin, brought together a selection of recent video, performance, and collage works by this New York-based artist that explored the constructions of gender, race, and class. Newsome works directly with vogue ball dancers in New York and appropriates the work of hip-hop legends to create new narratives that challenge the narrow view of what it means to be black and queer.
Through his video mash-ups, collages, and concerts, Newsome redefines ideas about masculinity, gender performance, and the communication of status. Like the showmanship on display in bling culture, Newsome doesn't shy away from spectacle. The compositions are big, bright, and bold. In an explosion of light and colour, images drip with gold chains, diamond rings, and jewel studs. The aim, however, is not to glorify the glamour of luxury goods and status of aristocratic heraldry, but to fuse them with positive images of black culture in order to create a new vision of art that links the two.
Through sampling, clashing, and choreographing the iconic works of hip-hop artists and the legendary moves of ballroom superstars with motifs from Baroque architecture, images of European heraldry, and tales from medieval poems, Newsome reveals a rich and complicated new representation of Blackness and queerness. These compositions topple traditional ideas of high culture to reconfigure it in relation to revalorized notions of black popular culture.
Newsome discussed his recent work and presented The Conductor, a six-part video installation, at The Drake Hotel. This work focuses on the performative gestural languages associated with hip-hop culture, remixed over Carl Ordff's cantata Carmina Burana.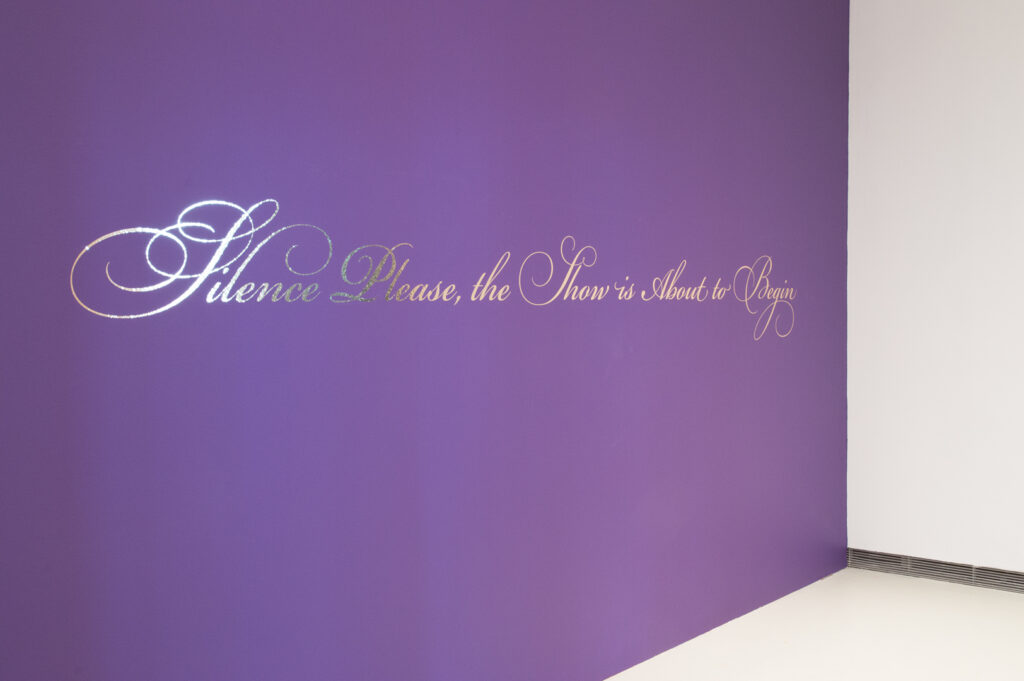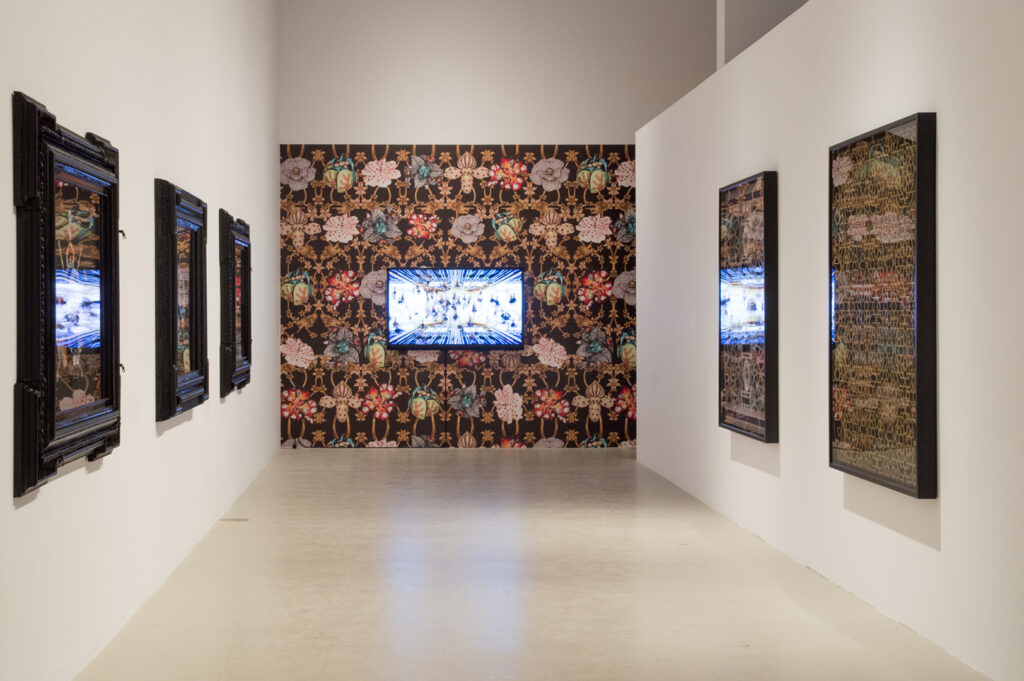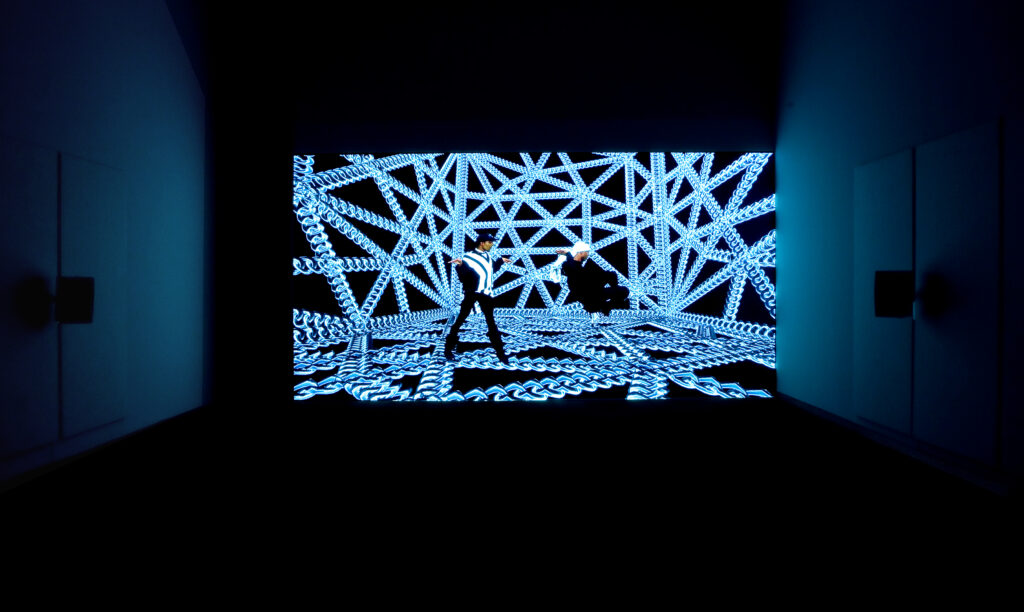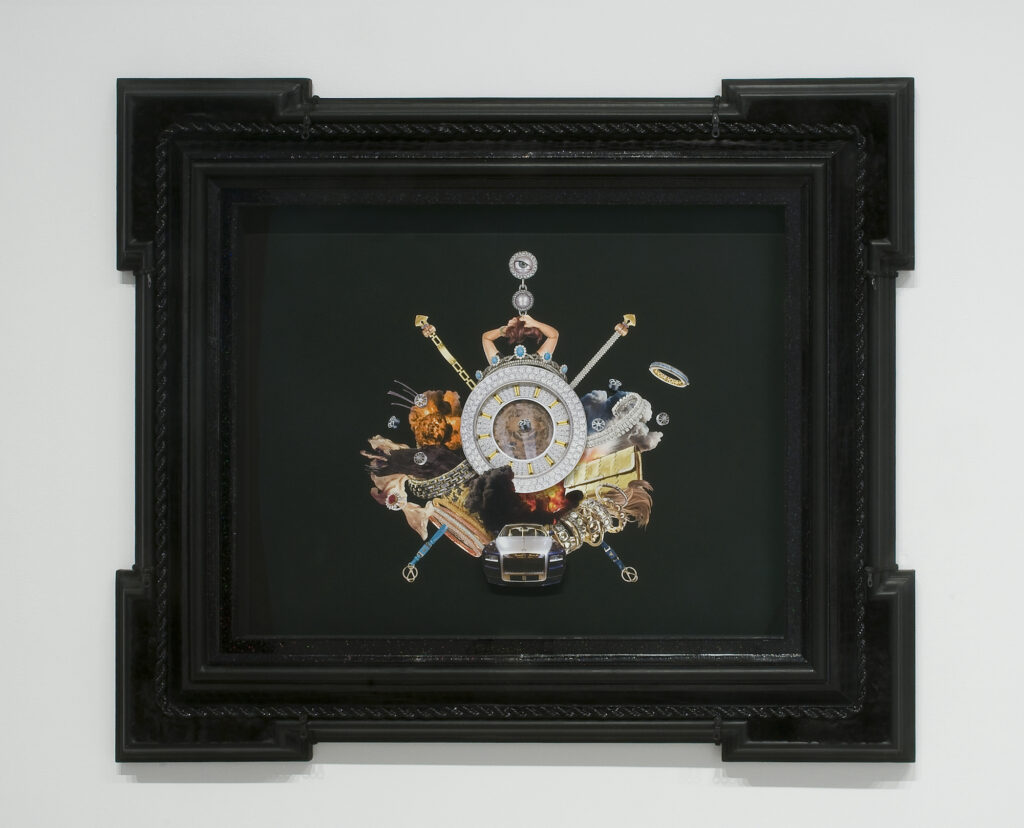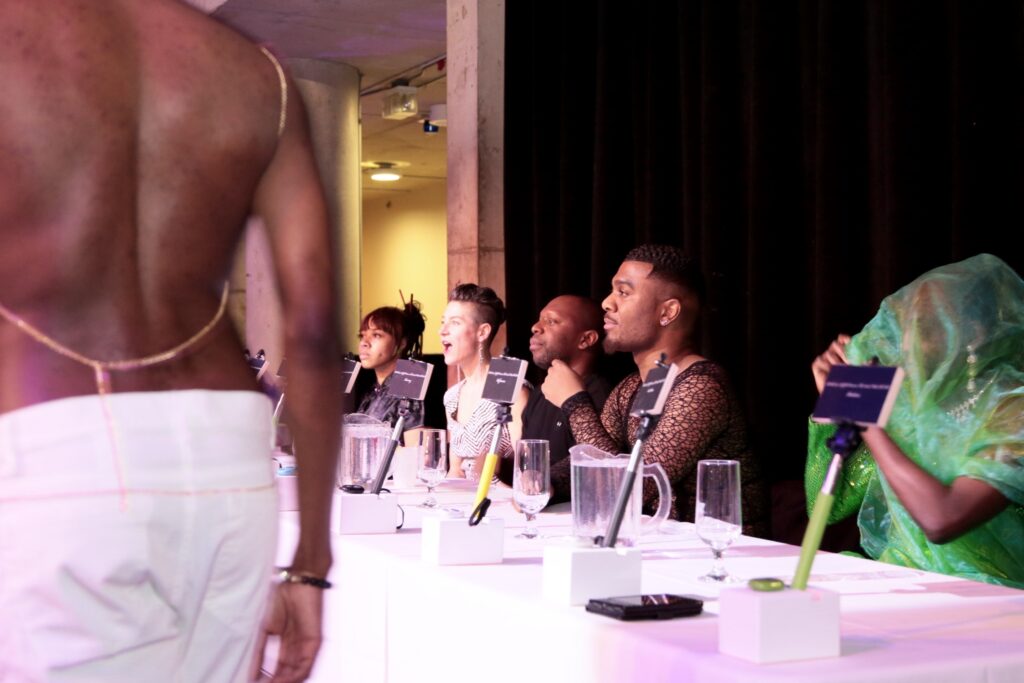 In partnership with the Toronto Kiki Ballroom Alliance (TKBA), the AGYU hosted the 3rd Annual Kiki Awards Ball with Rashaad Newsome and curator Suzanne Carte at the head of the judges table. Held on campus at the Underground Student Centre, the event saw new inductees to the Toronto's Legendary status.
Silence Please, the Show is About to Begin was an Images Festival Off Screen exhibition.